New York Times (Nov. 25, 2016): Mr. Latsabidze (a 22-year-old purveyor of false news online from his computer in Tbilisi Georgia) said he was amazed that anyone could mistake many of the articles he posts for real news, insisting they are simply a form of infotainment that should not be taken too seriously. "I don't call it fake news; I call it satire," he said. He avoids sex and violence because they violate Facebook rules, he said, but he sees nothing wrong otherwise with providing readers with what they want.

New York Times (Dec. 15, 2016) Facebook announced that it was introducing a series of experiments to keep misinformation and false articles from being disseminated across its site.
_____________________________________________________________________________
Fake news is much in the headlines these days. What is it? Here's a Q and A that hopefully shines a light on the subject.
Q. What IS fake news?
Fake news is essentially propaganda under a new name. It is content that is straight-out false, or misleadingly biased, or outrageously ludicrous but also irresistible. Two characteristics define fake news (i.e. propaganda): one, the source is disguised or not easily traceable; and two, its purpose is to deceive, persuade or confuse. Fraudulent news may look or sound authentic, but it isn't. It is made up, manipulative and intentionally misleading.
(As a public relations professional — and former journalist — I recognize that PR is a form of  fake news in that it represents a point of view or cause. Still, the best PR is open and transparent about its purpose. Fake news isn't).
Q. Is there a difference between fake news and propaganda?
Fake news and propaganda are synonymous, although propaganda is most often associated with wartime and has long been viewed as a military and political weapon. Fake news, by contrast, may have many purposes. Some fake news is dressed up as "sponsored content," which is advertising positioned side-by-side with real news. Other forms of fake news are intended to sway public opinion for or against a topical issue, such as climate change. A third form of fake news (political scientists call this one "black propaganda) is the most insidious. It consists of dangerously provocative content, whose source is deliberatively hidden, for the purpose of civic disruption and political upheaval.
Q. Can you give me an example of fake news?
The most glaring recent example were the online stories (supported in social media) that Hillary Clinton and her Presidential campaign manager, John Podesta, were behind a child abuse ring operating out of a pizza parlor in Washington, D.C. The claim was totally and utterly false, but the claim went viral, picked up and repeated by conspiracy-driven websites.
Another example of fake news was the assertion in 2015 by an unknown source that a U.S. Army training exercise in Texas was a covert operation in advance of a government-led takeover. The rumor became so widespread that the Governor of Texas ordered the state militia to monitor the Army maneuvers.
Q. So what's the issue?  Defining Fake news seems pretty cut and dried.
Except it's not. The Washington Post recently ran an article about alleged Russian hacking of government and political organizations in the U.S. It attributed its findings to a somewhat obscure, little-known online entity. The Columbia Journalism Review, a media watchdog, criticized the Post article, calling it a quintessential example of fake news. But a careful reading showed something else: a legitimate article (in that it was reported and edited by a reputable professional news organization), but with shaky attribution. Instead of fake news, the Post article was a poorly sourced article.
It's a critical difference. Journalism isn't sacrosanct. Shoddy reporting or weakly supported claims in supposedly professionally prepared news articles can be misleading or erroneous. But they aren't fake. Real fake news is content disguised as professional journalism, but which is completely bogus.
Q. Isn't fake news really in the eye of the beholder?
You hear that a lot, and there's some truth to it. When news consumers don't like or agree with what they're reading — believing it to be slanted or biased — they tend to dismiss it as "fake." In reality, fake news is neither real or news; instead, it is content purposely designed to deceive.
That said, the emergence of fake or questionable content disguised as news is already having a negative effect. A recent survey revealed that fully two-thirds of respondents admit they are now confused about the veracity of the news they read or hear.
Q. Hasn't there always been questionable content and fake news?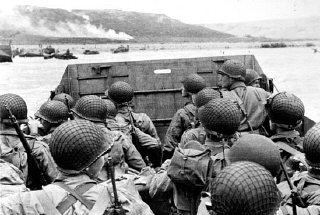 Yes, and it's not always evil. The World War II Normandy invasion couldn't have been pulled off successfully were it not for the Allies' pre-invasion disinformation campaign that completely tricked the Nazis. More recently, Congress repeatedly has attempted to repeal the inheritance tax (termed the "death tax") with stories and research showing that the tax is a horrible burden on family farms and small businesses. In fact, the inheritance tax applies to only the richest of the richest families (almost everyone else is exempt). Yet year after year, the media faithfully writes articles about how the tax is ruining the American economy.
What has changed so dramatically is that there are so many more communication channels today available for widespread, even global dissemination of manufactured content. In that regard, the Internet is the perfect environment for falsehood.  It is like a wild west saloon with no sheriff to keep even a semblance of order. Literally anything goes on the online dance floor: facts, falsehoods, lies, propaganda, beauty, art, character assassination, and, yes, made up content disguised as real news.
Q. Can fake news be identified and labeled as such?
There's a great deal of talk right now about how to do this. The problem is, who's doing the identifying. A deeper issue is that which forms of fraudulent content to you look for? There are degrees or levels of false news. The challenge is distinguishing the differences. It's one thing for a guy in Macedonia to spread fake news about a celebrity's private life. It's quite another to spot a disinformation campaign launched by a rogue nation (say, North Korea) intended to disrupt another nation's confidence in its elected leaders.
Facebook has announced it will attempt to identify fake news (using existing fact checking sites such as Snopes and PolitiFact). But how will it deal with corporate or political "information" campaigns that are essentially propaganda and often based on doctored or biased "research?" Will Facebook's computer algorithms spot as fake news articles (based upon hidden sugar-industry sponsored research) claiming that sugar is good for you?  Will mainstream news media like the New York Times or the Wall Street Journal go so far as to call out as fake questionable content by their competitors? Will politicians who are running for office stop putting out blatant falsehoods about their opponents, thus creating a content desert for political columnists?
All we can say for certain is that the world is struggling with a fake news virus that threatens verifiable truth and unquestioned reliability. The real issue, and the real danger of fake news, is that it appears to be moving beyond the spreading of fraudulent content, as the survey mentioned above reflects. Fake news is becoming a weapon against veracity and represents an assault on truth — or more precisely, trust. If people begin to think that they can't trust anything they read or hear, and some of what passes as news these days is intended to do just that, where does that lead us?