Amazon's announced purchase of Whole Foods sent shockwaves through Wall Street and, no doubt, many traditional supermarket operators.
The Seattle-based behemoth's foray into the grocery sector comes at a time when the food retailing is already in a state of upheaval, brought about by dramatic changes in the way food and drug items are distributed and sold. The Amazon-Whole Foods marriage will simply add to the disruption in the same way a flood causes a river to overflow its banks.

Amazon's ubiquitous presence, its gigantic file of customer data, and its formidable logistics channels make it a credible threat to the way groceries are distributed, marketed and purchased. The Whole Foods liaison confirms that Amazon is serious about penetrating the $800 billion food retailing market, just as it previously has done with books, big box electronic retailers, and nearly every kind of consumer product you can buy in a store. Or online.
In the near term, Amazon's entry does not portend the death knell for traditional supermarkets. That's because grocery operators, large and small, have been innovating and adopting best practices to meet changing demographics, customer needs and preferences, all the while investing substantial sums in technology enhancements. Today's supermarkets are vastly different from the aging clunkers they were even 10-20 years ago. In-store scanning, extraordinary perishables (much of it locally grown), sophisticated marketing and tech infrastructure have transformed food retailing.
For all that, it may not be enough. Here's why:
First, Amazon has demonstrated beyond question that consumers will buy nearly anything online, so why not groceries? In fact, they already are.
Second, almost without anyone noticing, food items are now being sold all over the place: in gas stations, department stores, farmer's markets, web portals, and such unlikely places as Home Depot. The result is that food retailers are constantly challenged to know who they are losing sales to, and how best to counteract the upstarts. It's like trying to identify your enemy's whereabouts through a thick, hazy fog.
Third, the profitable mining of consumer data – more than any other factor – distinguishes the successful retailers from the also-rans. My old company, Kroger, has invested millions of dollars into developing shopper-driven marketing strategies to reach and keep their best, most loyal customers. Ditto, Walmart, Wegmans, Publix, and many other strong regional chains.
But all of these competitors take a back seat to Amazon's immense trove of customer data generated over the past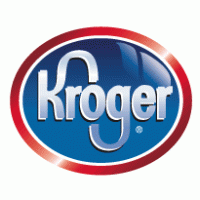 decade or so. Its Prime (free delivery linked to bonus pricing) incentive has been wildly successful and with it, and Whole Foods' customer data added in, Amazon can build profiles of existing customers and then reach them directly with incentives to try online food shopping or visiting a Whole Foods store. Privacy concerns? What privacy concerns. Amazon learned years ago that consumers will tell you all sorts of things about themselves by what they buy.
Convenience vs Cost
It is safe to say that food stores of the future may look nothing like today's state-of-the-art, tantalizing shopping emporiums. That's because for whatever reason, the shopping and consuming public desires convenience on their schedule, and they don't mind paying more for the benefit. Put another way, anything that saves time is good.
Amazon's achievement is that it has monetized time. Why shop around, why waste time, it asks? Why not go online or, better yet, order through Alexa. Want to save money in the bargain? We will give you free shipping on most purchases. In exchange, you will give us purchase history, which we will use to persuade you to buy more stuff, from pickles to perfume.
All the nation's leading retailers, not just supermarket operators, are after an identical goal: recruiting and keeping loyal shoppers. Price is always a consideration, obviously, but in the current market environment, convenience is king for most households. If so, Amazon is ideally positioned to drive sales through the convenience portal by employing careful use of the prodigious customer information it already owns.
Margins, Margins, Margins
If there is one area of agreement among bitter food retailing rivals, it is that the grocery is a high volume, low profit business. Amazon must think it can leverage convenience into higher profit using Whole Foods as its entry point. But the company surely realises that getting into retail grocery on a massive, national, scale, promises to be a long, bitter slog.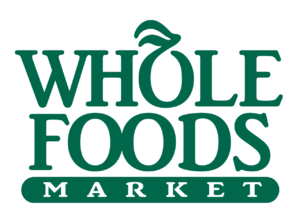 Amazon's record to date shows that the company will sacrifice profits in order to build or penetrate a new market. This is a source of both wonder and anger to booksellers, hardware stores, HDTV brands, and government regulators. Amazon really is a predator shark, as anyone in books, appliances, TVs, electronics and others whose margins have been undercut by Amazon's pricing will attest. Yet food retailing is a different market; Amazon will be up against retailers who've not just survived, but also prospered in the daily battle among competing retailers in which huge volumes yield modest rewards.
Whole Foods' reputation as a high-end retailer, with prices to match, will not go unmentioned by competitors. Whether that strategy changes under Amazon remains to be seen, but one thing for sure: its retail competitors will aggressively hammer home the price differential. (So, too, will two German food companies with extensive European experience who are pushing aggressively into the U.S. market with small stores and low prices).
Amazon's carrot is its Prime memberships. Not unlike Costco, Amazon essentially rakes in a yearly fee in exchange for free shipping of items it designates as eligible for bargain prices. (I've used Prime for years to buy books, a television or two, and all sorts of other knick-knacks). It's worked with books, televisions, and even clothes. Will it work in the grocery sector, where price is such a critical factor?
Perhaps so, but it will be expensive. The weak link in grocery home delivery is the cost of finding and keeping drivers to cart a bascart filled with groceries to someone's home. That's why some retailers have chosen a different path: enabling online grocery shoppers to drive by and pick up their online orders. Another stumbling point: there isn't a lot of interest by consumers to buy perishables online, sight unseen. People want to touch the melons and look over the meat cases.
As for Amazon's proposed store, the looming question is how much investment will be needed to reach market penetration for a largely app-dependent shopping experience. Also, is this what consumers say they want? Jeff Bezos, Amazon's founder and guru, says what his company does best is offer services before consumers know what they want. Analysts have mixed thoughts on a prototype store the company is testing in Seattle, in which shoppers come in, select and scan the items they want using a mobile app, pay for it by app, and leave without interacting with store employees (of which there will be very few). Hmm. If I'm a Seattle millennial, this might make sense. But if I'm a retired 70-year-old in Cincinnati or Dallas, is that what I want? Maybe not.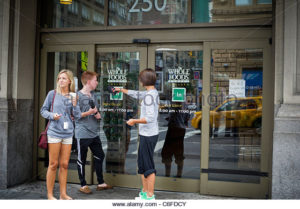 This is where Whole Foods comes in. It is an established food retail presence nationwide and despite its high-end reputation — and pricing to match. The most likely path for now is that Amazon will continue testing AmazonGo while using Whole Foods' retail platform, and continuing online grocery sales. In other words, Amazon will exploit parallel marketing channels to grabe a stake in the food retail market.
Nothing that Amazon plans to try to disrupt food retailing will go unchallenged. That's the one part of the story you can bank on. Grocers are the uiltimate street fighters of open market capitalism. Well known companies have come and gone with regularity, and newcomers have taken their place. Operators are spending billions to upgrade their systems, integrate new technologies, and hone in on better ways to serve shoppers. None of that will cease; no operator that I'm aware of will give up timidly.
Right now, hardly anyone is betting against Amazon. But the battle over food retailing, which is already transforming itself, promises to be a clash not for the faint of heart.