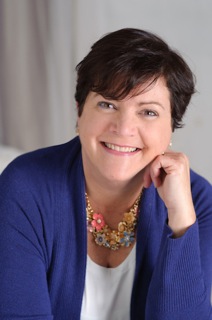 I was a newly-minted stock broker in October 1987 when global markets around the world crashed. A "ticker" spewed out the mounting bad news and, before long, the Dow Jones Industrial Average had lost more than 20 percent of its value.
One memory that sticks with me from that day is the image of people lined up outside our ground floor offices pressing their noses to the window to watch history unfold on the electronic bulletin board high on the wall. What those people didn't know is that the news they were seeing was already at least six hours old. So much trading information and news glutted the wires that day that the technology we had on our desks simply couldn't keep up with the volume.
As I went on to a varied career in public relations, news dissemination services, investor relations and digital marketing, I took with me a valuable lesson from the 1987 crash: the noise is not the news. That may be contrary to many digital marketing efforts today, in which the focus is all about increasing followers or page views by posting all kinds of content and seeing what sticks. I believe content marketing or brand publishing has greater impact when it is shaped for, and delivered to, a well defined audience. Anything else is just more noise in an already crowded room.
This is the perspective I bring in talking with clients about the optimal communications strategy. And that's where effective communications starts: with well-crafted, strategic content intended to change minds, generate sales (or simple engagement) and help an entity speak to its publics with a memorable voice. A solid strategy also requires an in-depth analysis of how a client's public-facing content is — or isn't — succeeding, and how to do it better. And with Paul and other expert consultants, I then lead organizations in creating a process for producing timely, inspiring content for traditional and digital platforms that promotes engagement and turns down the noise.
— Jeanne Kelly Bernish