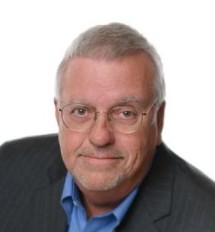 At my first job, writing about business for the Wall Street Journal, I used a typewriter and fax to prepare my copy and send it off for editing.  We published only once a day, so there was plenty of time to reflect and choose just the right word and the best angle.
That sounds quaint today, doesn't it?  No one waits for the next morning's paper to get their news. Information is readily available, 24/7. While the ranks of professional journalists have declined, news consumers are more voracious than ever, so much so that many people have become self-styled reporters, videographers — and, sometimes, creators — of events. Anyone with a smartphone or a laptop can instantly provide eyewitness images and text descriptions of events, as they happen. An uprising in Cairo or video from a plane crash can go viral almost instantaneously.
Digital space also has become a testing ground for product manufacturers and service providers eager to hook up with online customers.  Even as smartphone applications are drawing more traffic, Internet websites, blog posts, and other content portals are churning out millions upon millions of words per minute, creating an information cascade.
Yet what is often lost in this rapid dissemination of unfiltered content is background, perspective, and meaning. And for those wishing to build and maintain a coordinated, seamless profile or "brand," coordinating content across all media platforms — and managing the message — is a daunting task.
Organizations and individuals wishing to be heard in this fast-changing media landscape need a guide.  That's where I can put my 30+ years as a professional communicator to my clients' use. In that time, I've participated in many of the changes that have so deeply affected the way we communicate.  One thing I've learned is that the quality of content — the best way to say or write a thought so that it is understood and has impact and influence — still counts most.