The Food Safety Modernization Act, enacted in 2011 but just now being implemented, would seem at first glance to be the type of federal action that many say hurts the economy and stifles economic growth.
We've all heard the complaint (it's a staple of the Presidential campaign): there's too much regulation, and business must be freed from oppressive federal rules in order to drive economic growth.
Food safety, however, might be the exception.  Food is the world's most important commodity, and although safety standards and procedures have dramatically improved from the days of Ida Tarbell and Upton Sinclair, the very size of the industry from field to table makes a 100% safe food supply an aspirational goal, but far from a reality.
The new food safety act (known by its acronym, FSMA) codifies into federal law sweeping new regulations across the multi-billion dollar food channel. Perhaps most important, FSMA unveils a new philosophy of regulation. Instead of reacting to food contamination outbreaks after-the-fact, which has been standard operating procedure for decades, FSMA seeks to prevent outbreaks by placing more responsibilities on food companies to manage their businesses in accordance with the new regulations.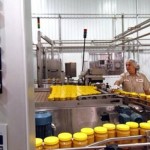 Here's a specific example. One of the new regulatory initiatives under FSMA requires food manufacturers and processors to undertake a thorough and detailed hazard analysis of any and all possible weak points in their production system, from machinery lubricants to temperature controls to safe and sanitary packaging protocols. Once these analyses are completed, they must be maintained on premises, regularly updated and documented.
Failure to implement these steps (or to ignore them) could result in fines and — something new — criminal liabilities for company CEOs and other officers.
Needless to say, FSMA represents sweeping change, and change almost always brings on anxiety and stress. Before FSMA was enacted four years ago, it was heavily lobbied by various food industry trade groups and firms, and the pushback continued as implementation began. Yet it is the law, and as a food consumer, we should consider FSMA as a good incentive for the industry to make food production and distribution as safe as possible.
Of course, there are skeptics, and the Food and Drug Administration, which oversees FSMA, is nothing if not deliberate (i.e. glacial) in moving forward with implementation. Yet to those critics who denounce regulation, two recent food-borne illness incidents sadly demonstrate the need for close supervision of food production. In one case, a Georgia peanut butter company knowingly distributed product contaminated with salmonella, resulting in numerous cases of illness and nine deaths. (Two of the company's top officials were prosecuted and sentened to 20+ years in prison). In another, an ice cream producer shipped thousands of gallons of ice cream with minute amounts of the dangerous Listeria microbe. Hundreds of consumers fell ill; three died.
America's food supply is overwhelmingly safe. But it can always be safer. With FSMA, the food industry is under the spotlight to make food safety a top management priority, or face some rather unpalatable legal and brand consequences.